Plan Your Visit to
Asia's Must Attend Halal Event !
Indonesia Tap Into Global Halal Market !
Discover More Thousand Indonesia Halal Product.
HIITS 2023 presents numerous carefully-categorized products, encompassing from Food & Beverage, Moslem Modest Fashion & Lifestyle, Textile & Accessories, Retail & Franchise, Halal Culinary, Islamic Arts & Home, Food Packaging & Technology, Muslim Friendly & Hospitality, Halal Travel & Tourism, Beauty Cosmetics & Personal Care, Medical & Healthcare, Islamic Education & Books, Agriculture, Media & Recreation.
81% of exhibitors were satisfied with increasing or maintaining their brand awareness
The best place to network with buyers, traders and professional visitor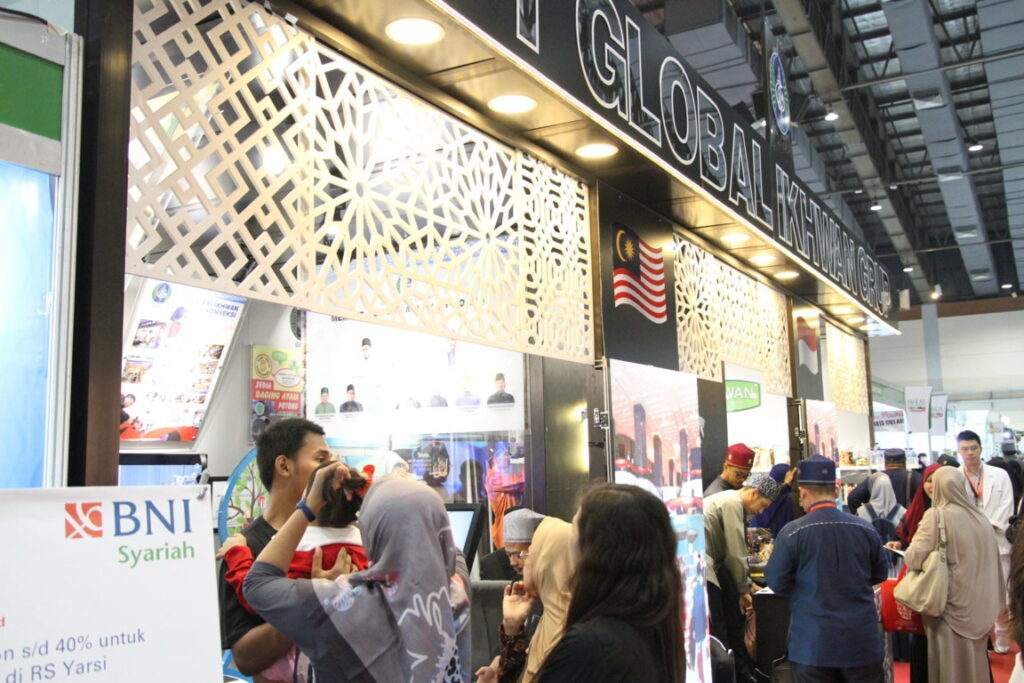 Attanded by 30.000+ potential visitor
89% of exhibitors were satisfied with their overall experience at the show
is an ideal platform and a meeting point
For top Agen /Distributor /Wholesaler /Manufacturer/ Brand Owner /Online Agents / Online Retailers /Importer/ Exporter
Indonesia The Future Halal Market Hub
Indonesia is one of the largest consumers of Halal products globally, with 11.34% of global Halal expenditure.
We would be more than pleased to attend to your queries. Please drop all enquiries to the following contacts: